Main content starts here, tab to start navigating
Common Bond Cakes
At Common Bond Cafe & Bakery, our team of renowned pastry chefs and an award-winning cake artist will design the cake of your dreams. Whether you're looking for a wedding cake, a fully customized cake or just a few bells & whistles, we've got you covered. Browse our galleries to get inspired, and don't forget to schedule your personalized cake consultation today.
Common Bond Cakes
From Classic Vanilla to Unicorn Confetti, our Case Cake Collection is baked fresh daily and available at any Common Bond Bistro location for pick-up. Want to change the flavor profile, Common Bond can customize a Case Cake!
Case Cakes
Looking for something turn-key? We have our signature Case Cake Collection baked fresh daily and ready to go at all of our Common Bond bistro locations. Just stop by, and you'll be on the road in no time. To pre-order a Case Cake, please call or stop by your nearest bistro.
Case Cake Collection
Customize Your Case Cake
Just need a few bells and whistles? All of our Signature Cakes can be customized to your liking, to perfectly match your event and tastes. Colors, cake, and frosting flavors are all up for grabs. Just give us a little notice, and we'll get your handcrafted creation ready. To place an order for a custom case cake, please contact your nearest Bistro.
Bistro Locations
Common Bond Custom Designed Cakes
Sarah Ono Jones is a nationally acclaimed custom cake designer who's been with the Common Bond Cakes team since 2018. If you can dream it, Sarah and her talented team can make it!
Wedding Cakes
Your day, your style. There's nothing common about it. Design your wedding cake to be as unforgettable as your special day. From traditional to modern and everything in between, Common Bond Cakes is ready to bring your unique style to life.
Inquire Now
Custom Design Sculpted Cakes
Sarah Ono Jones discovered her love of sculpting as a teenager, but it was a cake decorating class she received for Mother's Day that awakened her sculpting skills to the edible medium of cake and fondant. Sarah's cakes have appeared in Martha Stewart Weddings and Southern Living magazine. No matter your vision, Sarah and her team can, without a doubt, bring it to life.
Inquire Now
Custom Designed Celebration Cakes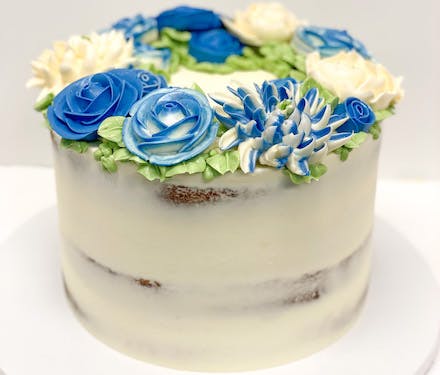 Every celebration deserves a cake as special as you are. Whether you're planning a birthday party or just bringing people over to watch the big game, let Common Bond make your next celebration special with a Custom Designed Celebration Cake! It will leave your guests wondering "How did they find the time?" We'll do all the work, just call 832-661-2566 or fill out the form below. When ordering please allow as much notice as possible.
Not seeing what you are looking for? Please contact kgarver@commonbondcafe.com with any questions.