Main content starts here, tab to start navigating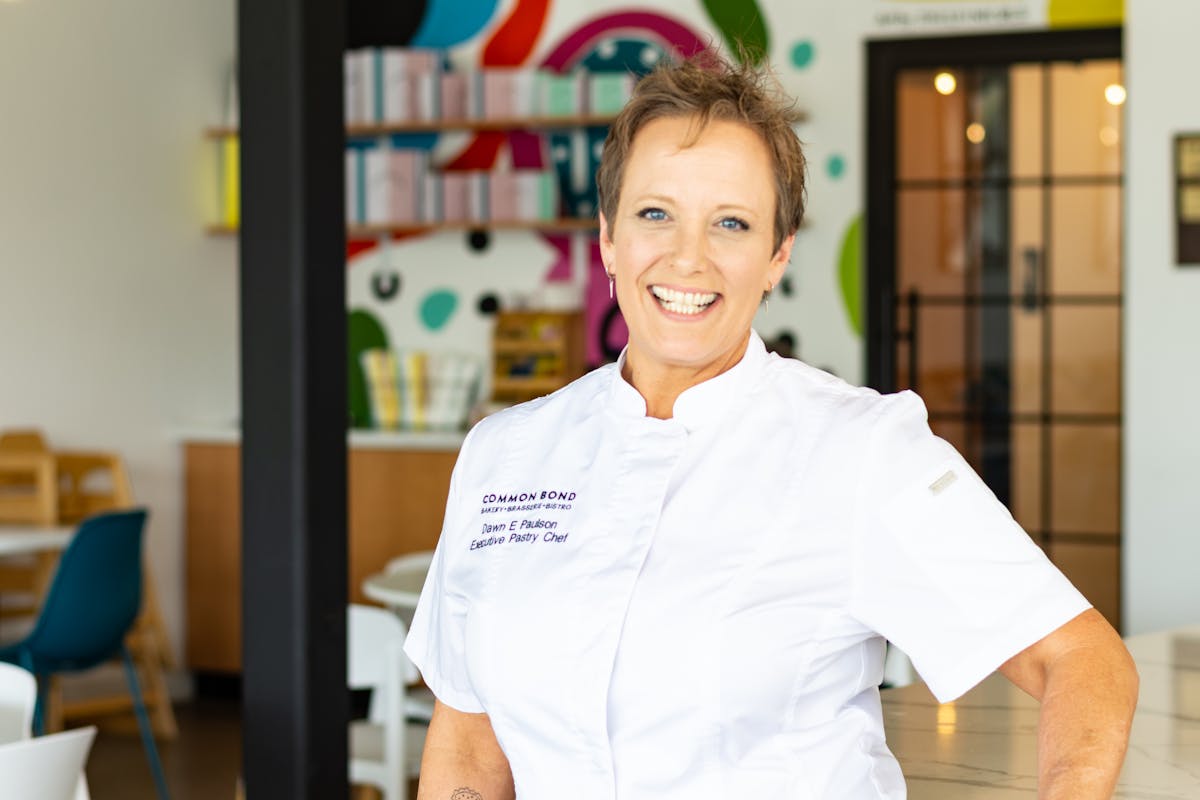 Dawn Paulson
Executive Pastry Chef
Dawn's lifelong love of all things food became a career path in 1991, in her hometown of Weslaco, TX. Embracing her passion, Dawn has fulfilled every role imaginable in the industry.
A graduate of The Culinary Institute of America's Baking & Pastry program in Hyde Park, NY, she has worked in top restaurants, bakeries, and catering operations in Houston, Austin, New York, and New Orleans. A true Texan at heart, Dawn landed back in Houston in 2012 where she soon became the Pastry Chef at Culinaire Inspired Events, working with her mentor, Barbara McKnight. Dawn eventually opened her own successful wholesale operation, Bar None Baking & Catering.
Dawn comes to Common Bond with a wealth of hands-on experience and a Coaching-Style of leadership. She is a soulful teacher that believes empowerment and inclusion are the cornerstones to any successful team.